It is always exiting to try to find information about tramways where there are not that much information to find. The capital of North Corea, Pyongyang, has a tram system but there is not that much information about it. I have used the interesting satellite photos of Google Earth to identify tram tracks and tram cars in the streets of Pyongyang. The result is the map below and also some copies from Google Earth of the five identified depots in the city.
The tramline in the northeast of the city (red on the map) is a meter gauge route operated by used tram cars from Zürich in Switzerland.
For more information about the trams in Pyongyang visit these links:
Wikipedia
Pyongyang metro
Pyongyang's Transport of Delight
-------------------------------------------------------------------------------------------------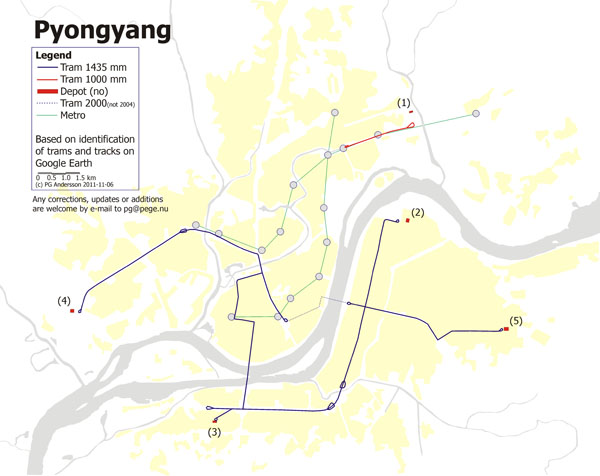 Click on the map to get a larger version or download a pdf-version.
If you have any corrections, updates or additions please send them to me by e-mail.
Even if the system is rather new - there are identified a closure in the net (dotted on the map). On GoogleEarth from November 2000 it is easy to obesrve tram tracks an trams between the station and the east side of the Chain Sling bridge. On the picture from June 2004 the street is newly renovated and there are no tracks any more.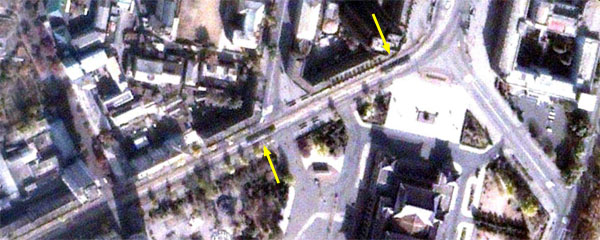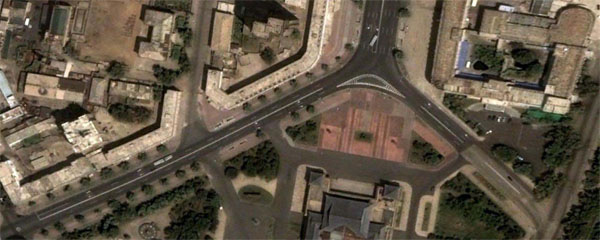 Upper picture show the situation on 6 Nov 2000 and the lower on 5 Jun 2004 on GoggleEarth. Observe the trams at the arrows on the upper picture and the newly rebuilt street on the lower.
Below the layouts of the five idenntified depots and the meter gauge line in the north east. This line connects the metro with the mausoleum of King Il Sung.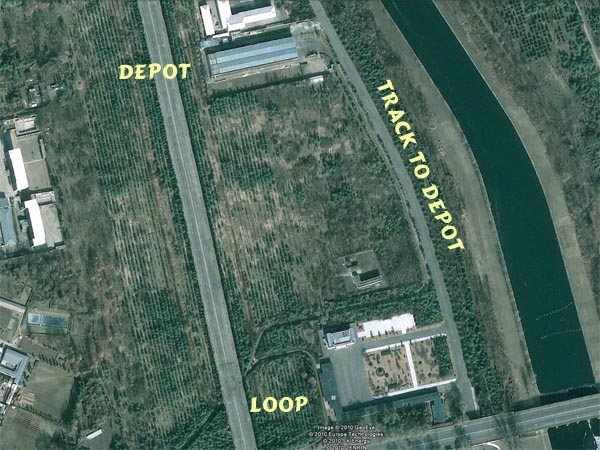 Depot (1): The depot and the track to the depot of the 1000 mm tramway in the northeast.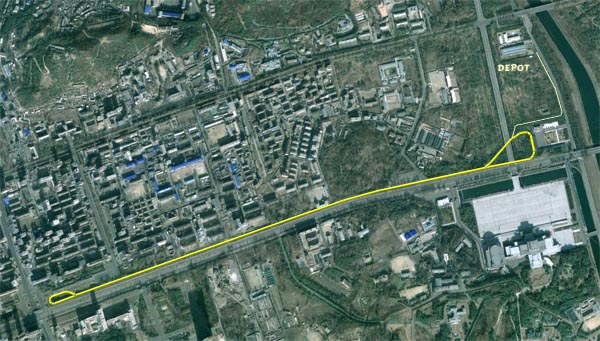 The 1000 mm tram line in the north east. South of the eastern terminus the big mausoleum of Kim Il Sung.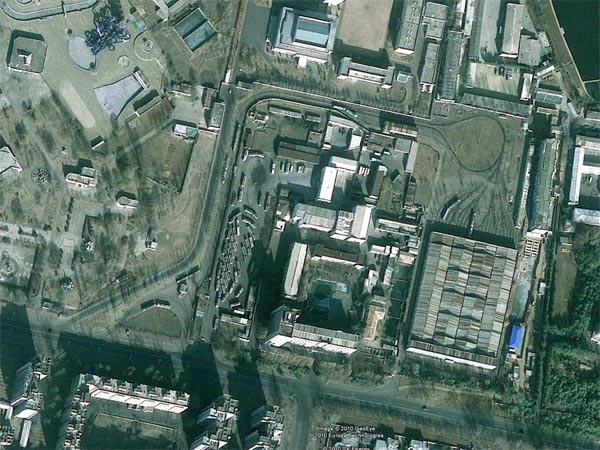 Depot (2): This depot is placed below a building complex. Observe the big number of buses between the depot and the turning loop at the right in the picture.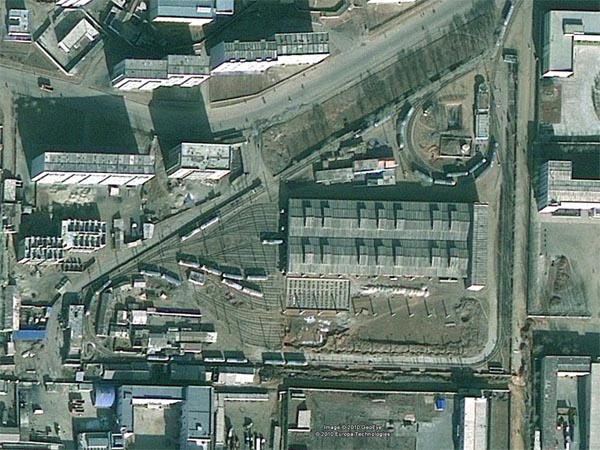 Depot (3): This is the most southern depot and it has a turning loop just north of the depot area.

Depot (4): This depot is situated in the western part in an area not that much built up.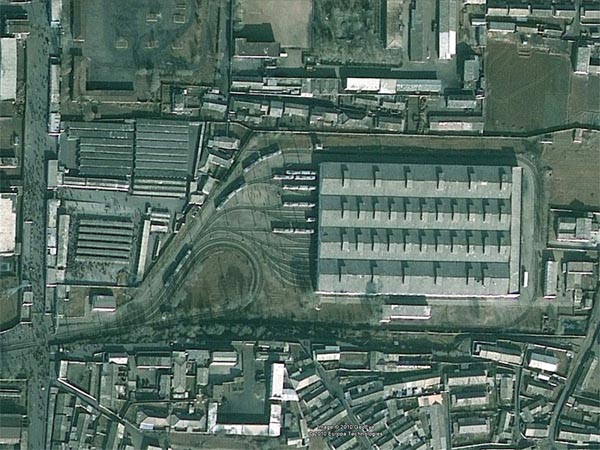 Depot (5): This depot is in the eastern part of the city. If you look at Google earth there are no trams operating on the tracks to this depot, but there are a lot of trams in the depot.
-----------------------------------------------------------------------------------------------